Four Rivers Outreach Community Development Corporation was incorporated in November 2006.  The purpose of the Corporation is to engage in charitable activities permitted in Section 501(c)(3) of the Internal Revenue Code of 1986.  The principal office of the Corporation is 7396 Rivers Avenue, North Charleston, SC 29406. The boundary for the area of operation is the Tri-County area within the State of South Carolina, defined as Berkeley, Charleston, and Dorchester counties.  The foresight of the organization is to deliver social and economic support for disadvantaged citizens in this area.
The Corporation is governed under the leadership of a nine-member board of directors that represents the Tri-County area.  The Board of Directors manage all the affairs of the Corporation. The Corporation currently has a mixed staff of employees and volunteers for operation of the After-School & Summer Camp programs; however, all remaining programs and initiatives under the authority of 4RCDC are performed by volunteers.
Invest in Youth
It is our goal to invest in youth through programs that teach leadership, values, skills and assist with education and future career training.
Care for the Elderly
We aim to provide programs to provide aid for the elderly and ensure their well-being through access to food, medical care and community.
Provide Career Training
Our career development programs assist those who are in need of a job but lack the essential training and assistance.
Enrich the Community
Through all of our programs, our mission is to reach into the community and build relationships through training, education, provision and assistance.
With Your Help, We are Making The World a Better Place
By pouring into our community we are impacting the world. Our programs to enrich the community start with the youth and encompass people in all stages of life. See how you can become a part of one of our programs and be the change our community and world needs.
Mission: To enhance and improve the quality of life for youth, adults, and seniors through education, training services, programs and employment; thereby strengthening families and transforming communities within the Tri-County area.  
Vision: Enriching, transforming, and bridging the gap in the lives of people.  
Goal: To provide programs that promote diversity, citizenship, and education in life skills for assimilation and obtaining employment, as well as invest in youth programs that teach critical thinking, responsibility & a desire to learn. 
Objective: To partner with other private foundations and invest in the community together with the ultimate goal of enriching the community through education, career training and promoting relationships through mentorship and leadership. 
Since January 1, 2019 we have raised over $168K. We have invested that money into local communities and programs. We are excited to continue raising funds to aid the communities we serve with new programs and opportunities. Looking toward year 2023 for continued growth!

We have over 225 volunteers, partners and sponsors that keep Four Rivers up and running. We are so thankful for their contributions. We are always looking for new partnerships and volunteers to add their skills and opportunities to our mission.
Since January 1, 2019 we have helped a countless number of people in the Tri-County and counting! We are passionate about giving a hand to those in our communities and watch them succeed. Our goal is to see youth and adults alike gain confidence in their future.
We have instituted five major programs- STEM/STEAM Initiative, C.a.R.E., After-school/Summer Camp program, Cyber-Seniors, and the Black College Tour. We are in the process of assessing the additional needs of our communities and are excited to add more as needed. 
Through our C.a.R.E. Program we have helped adults and seniors in the Tri-County find jobs.  Our goal is to see the communities we serve thriving with working adults.
We serve six cities in the Tri-Counties of Berkeley, Dorchester and Charleston –North Charleston, Charleston, Summerville, Ladson, Goose Creek and Moncks Corner.
We have served over 25 communities in the Tri-County, giving opportunities to lead and succeed to students and adults alike.
Incorporated in 2006 and restructured in August 2018, 4 Rivers Outreach has been serving the Tri-County for 14 years and is planning continued success (with your help!) for the years ahead.
Four River Community Development Corporation (4RCDC) is a 501(c)(3) non-profit organization dedicated to the mission of strengthening families and enhancing lives. Our vision is to bridge the gap in the lives of people through providing social services and activities that kindle and promote the potential talents in the lives of youth, adults, and seniors that reside in the Tri-County region of South Carolina. The Tri-County region of South Carolina is comprised of Berkeley, Dorchester and Charleston Counties.
Our name comes from the number of rivers that flow through the geographical area that we serve; the Wando River, Cooper River, Ashley River, and Stono River. The inception of a river is similar to human life. "Rivers start out slowly . . . quietly and learn to crawl along in meandering fashion before they take off down a hill, eventually building up to a roaring, noisy life pouring down the side of a mountain." Our name characterizes four imaginative rivers that symbolize life enhancement and embody our vision of Enriching, Transforming, Bridging (the Gap in the lives of people), and Sustaining (their success).
4RCDC provides character development and college readiness activities to low-income and disadvantaged youth. We also offer Career and Employment training and support for adults and seniors entering and re-entering the workforce.
The Corporation is governed under the leadership of a nine-member board of directors that represents the Tri-County area. The Board manages all the affairs of the Corporation. Our organization supports a diverse array of activities such as college tours, robotics team competition for youth, after-school and summer camp program, STEM-based project classes, and job employment fairs.
Wilton R. Stewart, PhD
President, Board of Directors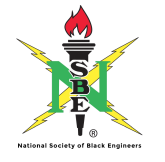 Erin Bayles
Shanell Burwell
Barrett Tolbert
Will Timmons
Boy Scout Troup 469
Thomas Richardson
Frank Hatten
Diana Scott
Barbara Nwokike
Thomas Richardson
Janet Williams
Valerie Udofia
Phillippee Cunningham
After-School/Summer Camp Advisory Committee
Eleanor Hardy
Dr. Tiffany Williams
Career and Resource Empowerment (C.a.R.E.) Program
Esther Wilkins
Charlene Stephenson
Concession Stand Operation @ Mt. Moriah Family Life Center
Arthur Chancley
Agnes Stewart
Dr. Wilton R. Stewart
President
Dr. Wilton Richard Stewart is a native of Los Angeles, California.  He is an adjunct professor teaching on the graduate and undergraduate levels at Springfield College. He has been affiliated with Springfield College, teaching on ground and online courses, since May 2004.  His professional interest includes community-based action research, social economics, and financial management.  He has been employed as a YMCA Director, and has served as Chief Finance Officer and subsequently as the CEO for Cannon Street YMCA (2000-2004) in Charleston, SC.  His most recent full-time employment was as Director, Mt. Moriah Missionary Baptist Church Family Life Center (2004-2009).
He retired in April 1995 as a Navy Captain (O-6) after 27 years of military service. Dr. Stewart received his Bachelor of Arts (Music Composition) degree from Pepperdine College and has a Master's in Business Administration with a focus on financial management from the University of San Diego.  His doctorate is in Human Services from Capella University. 
Roslin Fields
Board Member
Roslin Jenkins Fields is the founder and Executive Director of Youth Empowerment Services, Inc., (Y.E.S.) a  non-profit community action organization. Ms. Fields was born and raised in the inner city of Charleston and graduated from South Carolina State College and the Citadel.
Ms. Fields trains adults and teens how to effectively mentor youth throughout communities. She also has written and implemented various successful mentoring programs, workshops, conference and events for Y.E.S. that has served thousands of youth in the tri-county and beyond.
In 2014, Y.E.S. began sponsoring the Annual Dream Girls Conference in North Charleston that attracts over 1,500 from across South Carolina and beyond. The conference is specifically designed for minority, under-served and disenfranchised middle and high school girls to enhance their emotional, spiritual, and physical well-being.
Brenda S. Snyder
Board Member
Brenda S. Snyder is currently a Project Director and Site Coordinator of the Afterschool and Summer Camp Programs with the Dorchester II School District in Summerville, SC. Before her current position, she was a substitute teacher. Previously, she retired as the Assistant Director of Research at the Veterans Affairs Medical Center, where she was employed for over 30 years. She was also the Executive Director of Charleston Research Institute from 1998-2005 and a Human Resources Specialist at Force Protection Inc. from 2007-2010. She has a Bachelor of Arts Degree in microbiology from Southern University in Baton Rouge, LA and a Master's Degree in Business Administration with a focus on management from Webster University.
Wilken Bradley, Jr.
Board Member
Wilken Bradley retired in 2016 as Sub-Portfolio Lead for Information Assurance (IA) and
Network Security at SPAWAR (Space and Naval Warfare) System Center Atlantic Charleston, SC after 36 years with the Federal Government. During his tenure with the Federal Government, he held numerous command and staff positions.  He is a graduate of Tuskegee University in Tuskegee, Alabama and has a Bachelor's Degree in Electrical Engineering.
Dr. Courtney A. Howard
Board Member
Dr. Courtney A. Howard is an administrator in the School of Education, Health, and Human Performance at the College of Charleston. Previously, she was a faculty member and administrator at Claflin University. She has worked as a middle school science teacher, as well as a science outreach coordinator. Dr. Howard earned her bachelor's degree (biology) from Florida A&M University and her master's and doctoral degrees (science education) from the University of Florida.  
Dr. Felice Knight
Board Member
Dr. Felice Ferguson Knight is a native of Charleston, South Carolina.  She is the Director of Education at the International African American Museum. Her professional mission is to retrieve and share unheard stories from marginalized, ethnically diverse, and understudied communities. This includes applying her extensive track record in academia to support non-profit agencies or educational organizations as they build community engagement, motivate teams, and optimize project management. She has been employed as an Adjunct Faculty member in the Department of Humanities at Columbus State Community College, a Visiting Assistant Professor of Black Studies at Denison University, and a Diversity, Inclusion, Equity, and Accessibility consultant with Leilani Brown, LLC. She is also the past Co-Director of the Truth, Racial Healing, and Transformation Center at The Citadel and former Chair of the History and Culture Subcommittee for the City of Charleston Special Commission on Equity, Inclusion, and Racial Conciliation. Her most recent full-time employment was as an Assistant Professor of African American History at The Citadel (2019-2023).
Dr. Knight received her Bachelor of Arts (History) degree from Furman University and has a Master's degree from the Joint M.A. in History Program at The College of Charleston and The Citadel. Her doctorate is in African American History from The Ohio State University.
Mark J. Fielding, Jr.
Board Member
Mark Jeffrey Fielding, Jr. is a native of Charleston, South Carolina and a product of the Charleston County School District system. He is currently a Program Coordinator in the Student Services Division of Trident Technical College's downtown campus. He is a 2012 graduate of Hampton University with a Bachelor's degree in Business Administration and a minor in Leadership Studies.
Barney C. Gailliard
Board Member
Barney Gailliard served nine years active duty in the U.S. Air Force and 22 years in the Air Force Reserves and retired as a Master Sergeant (E7).  After leaving the Air
Force he was employed at Charleston Naval Shipyard as an Environmental Remediation
Specialist.   After early retirement due to base closure, he began another career at SKF Aero Bearings as the Environmental, Health/Safety and Facilities. Barney is a graduate of Southern Illinois University Carbondale with a Bachelor of Science degree in Occupational Education Training and Development.
Rufus McDonald
Board Member
Rufus is a proud alumnus of Fayetteville State University where he earned a BS degree in Physical Education with a minor in Anatomy & Kinesiology. After graduation, he was employed as Athletic Director for the City of Florence and later became the Executive Director for Boys Club of America in Florence, SC. He decided to accept employment with State Farm as an Adjuster in the auto division. Four years later, was promoted into management as the Property Claims Trainer for the state of South Carolina. After an extensive career with State Farm, Rufus managed a claims division with The Hartford in Charlotte, NC before returning to the Charleston area as Claims Manager with Snide & Associates handling large exposure litigation for Certain Underwriters at Lloyds of London. He was later employed with the City of North Charleston as Athletic Director and later in the Risk Management department. He ended his career in the Code Enforcement department.